Photos of Our Dazzling Martial Arts Performance at Chinatown BIA Festival
Our traditional Shaolin martial arts performance was featured on the main stage on Saturday, August 20, 2022. The setup of the stage on Spadina was very professional with lighting, sound, and a digital backdrop that complemented our performance. Kudos to the organizers of Chinatown BIA!
Also we'd like to thank Shima, our student, for tirelessly volunteering as our photographer, and taking all these wonderful photos!
Our performance kicked off with an exciting demonstration with martial war flags.
We then transitioned into children meditating. The crowd was mesmerized by the unique and peaceful nature of traditional Shaolin.
This set the stage for a Baduanjin Qigong performance by Master Dao and his students.
The focus and determination of our children performing to a packed and entertained crowd is inspiring!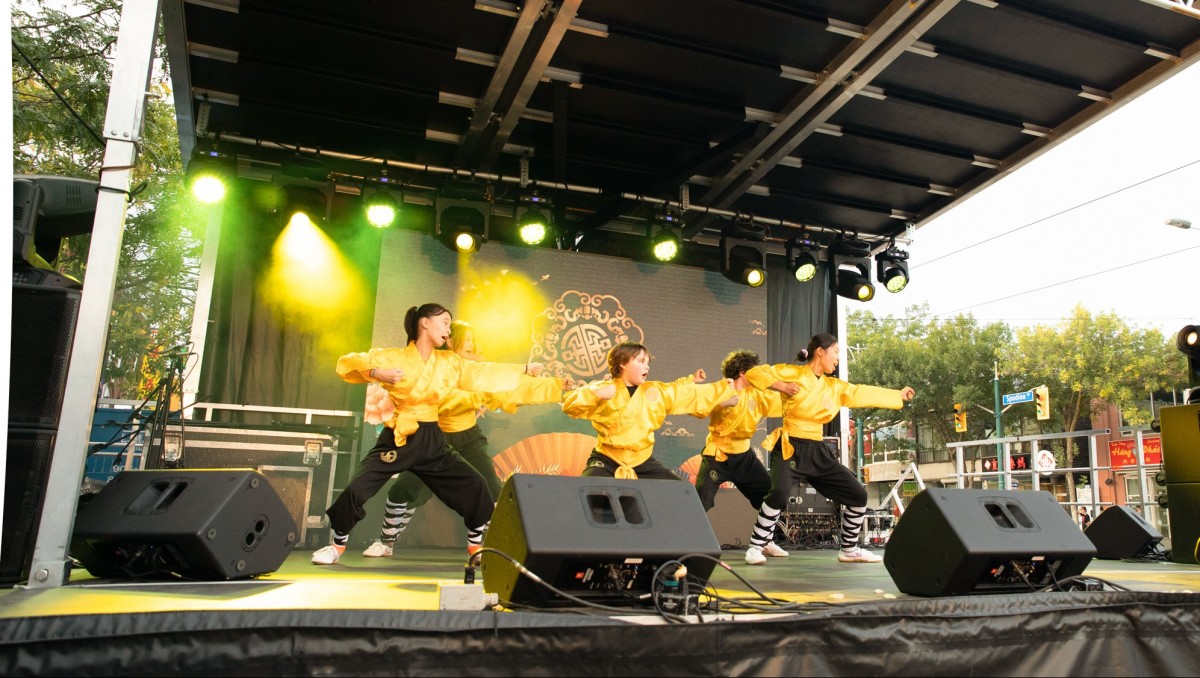 This was followed by energetic kung fu demonstrations by children and adults.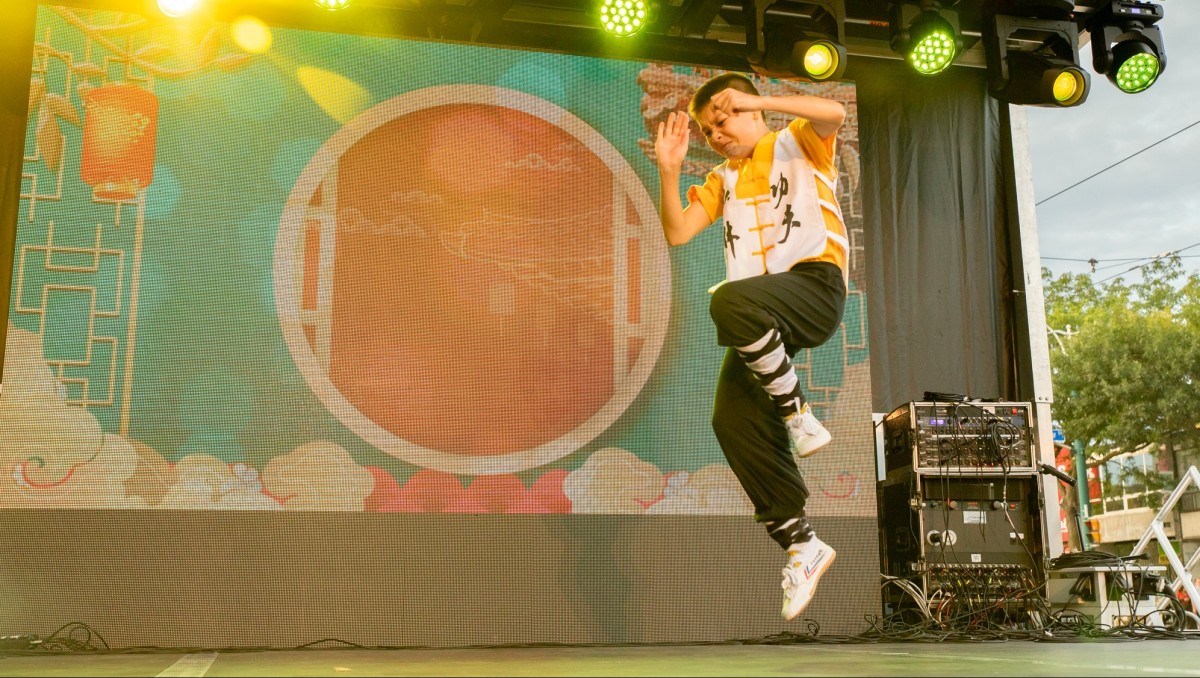 At half time, we had an interactive session with the audience members competing in some of our Shaolin Challenges, including the Jumping Centipede and Monkey Hop!
The show continued with another exciting flag battle!
We also showcased various Shaolin Tai Chi forms. Smooth and gentle martial movements combined with breath and energy for self defence.
This was then followed up by several advanced hand and weapons forms.
After our performance, a few lucky audience members got to participate in a free lesson with Master Dao to learn an ancient foundation form called Wubuquan.
Thank you to all our students and helpers! You've made this performance a great success!
View All the Photos from this Performance!