Written by Master Dao on Wednesday, November 03, 2021
Hiking at Warsaw Caves
After lunch on Saturday, we organize a group hike at the Warsaw Caves. It is about 1.5 to 2hrs hike depending how much time we spend at various scenic locations.
Here we are gathered at the entrance of the hiking route.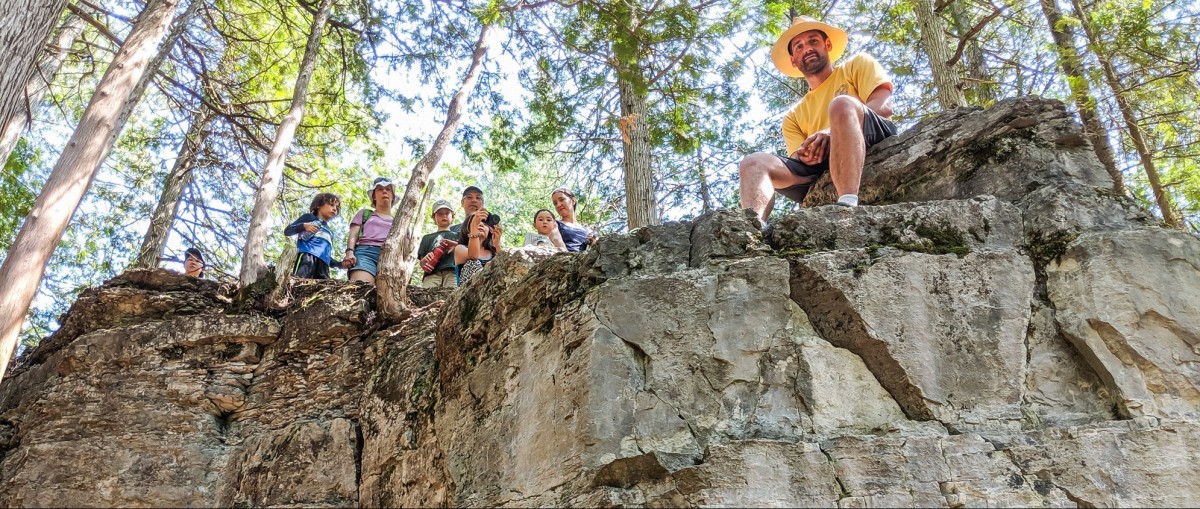 The trails lead us to many rocky areas with small lookouts.
There are also nice ponds and rivers along the way.
There are some very impressive and unusual kettle formations formed over hundreds of years. It is believed that these kettles were created by harder granite stone swirled around by rivers and grinded on softer limestone rock.
This is the prime scenic spot of the hiking trip. We're rewarded with a nice view for the effort of hiking together.
Posted by Master Dao on Friday, June 09, 2023

Here's a summary our annual Shaolin Retreat Camping event! Showcasing what happens during the week including meditation and philosophy, and training in Shaolin Kung...

[more]
Posted by Master Dao on Wednesday, November 03, 2021

On Saturday afternoon we plan a spelunking session at the Warsaw Caves. There are 7 naturally formed caves and some of them have an intricate network that connects them to...

[more]
Posted by Master Dao on Wednesday, May 24, 2023

Join us for SUNRISE QIGONG at the Shaolin Retreat Camping event! This year, we are going to Rock Point Provincial Park. For more informati...

[more]
Posted by Master Dao on Tuesday, February 14, 2023

Our popular annual event has returned and this year we plan to make it an even bigger success - new exciting location, new possibil...

[more]
Posted by Master Dao on Wednesday, November 03, 2021

The meditation and philosophy portion of the Shaolin Retreat runs from Wednesday to Friday. The purpose of these 3 days is for people to find time for them...

[more]
Posted by Master Dao on Wednesday, November 03, 2021

After lunch on Saturday, we organize a group hike at the Warsaw Caves. It is about 1.5 to 2hrs hike depending how much time we spend at various scenic locations. Here we ar...

[more]
Posted by Master Dao on Wednesday, June 07, 2023

Join us for Shaolin Kung Fu at the Shaolin Retreat Camping event! This year, we are going to Rock Point Provincial Park. For more inf...

[more]
Posted by Master Dao on Wednesday, November 03, 2021

The Shaolin Fun and Fitness portion of the Shaolin Retreat runs on the weekend from Friday to Sunday and is intended for individuals and families. This is a tim...

[more]