Written by Master Dao on Wednesday, November 02, 2022
Our 11th Anniversary Celebration
On Saturday, October 29th, we celebrated 11 years of growth and achievements for our downtown Toronto school.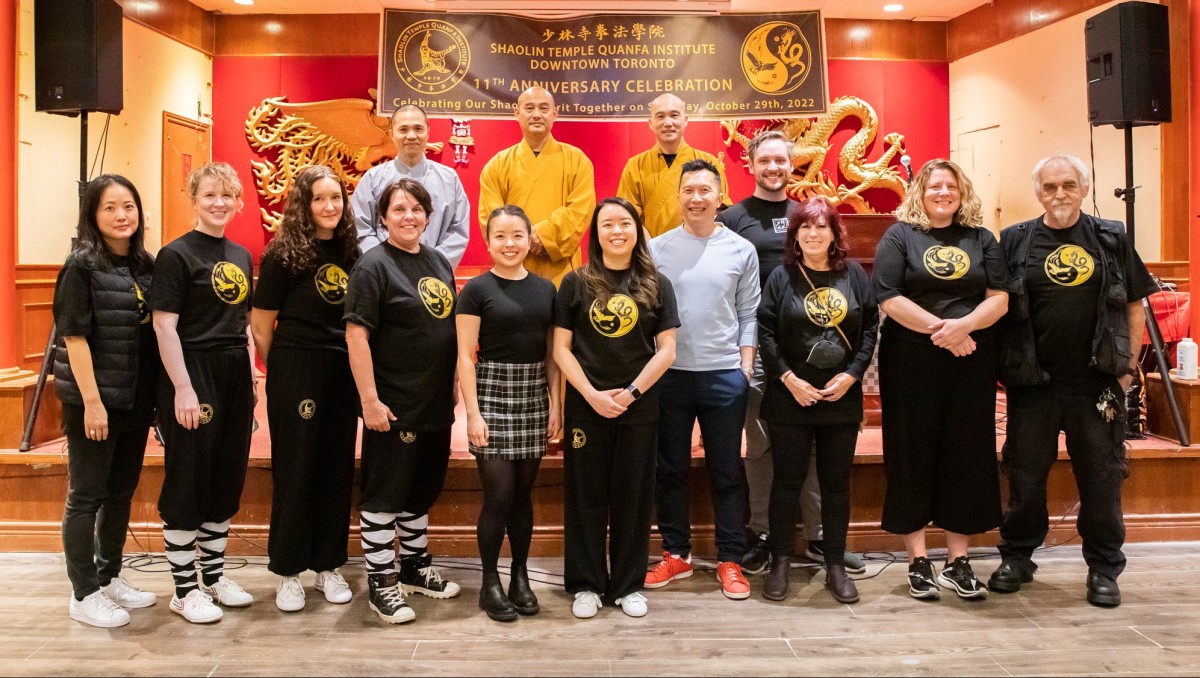 We'd first like to thank Grandmaster Shi Guosong for attending and supporting our 11th anniversary celebration. Without his support there is no STQI downtown Toronto school.
In our first photo, we celebrate our volunteers and especially note Edan and Kristan for coordinating the event. All the volunteers were invaluable in making this event our best ever yet. Thanks to Master Dao's Shaolin brother, Shi Chang Chuan, who was also in attendance and joined in on the festivities.
Next we celebrate our instructors. For with their collective Shaolin Spirit, we are able to grow and flourish.
We also want to thank those who went above and beyond and donated to our school. Thank you for your generosity!!!
This is our Super Group of students boldly showing that people of any age can learn and benefit from Shaolin Kung Fu. What great spirits they are!
Below are more photos showcasing Shaolin Kung Fu, qigong, and Shaolin Tai Chi. Thank you to all the students for all your hard work in performance and training.
We shall continue to make our school even better!
Jiayou!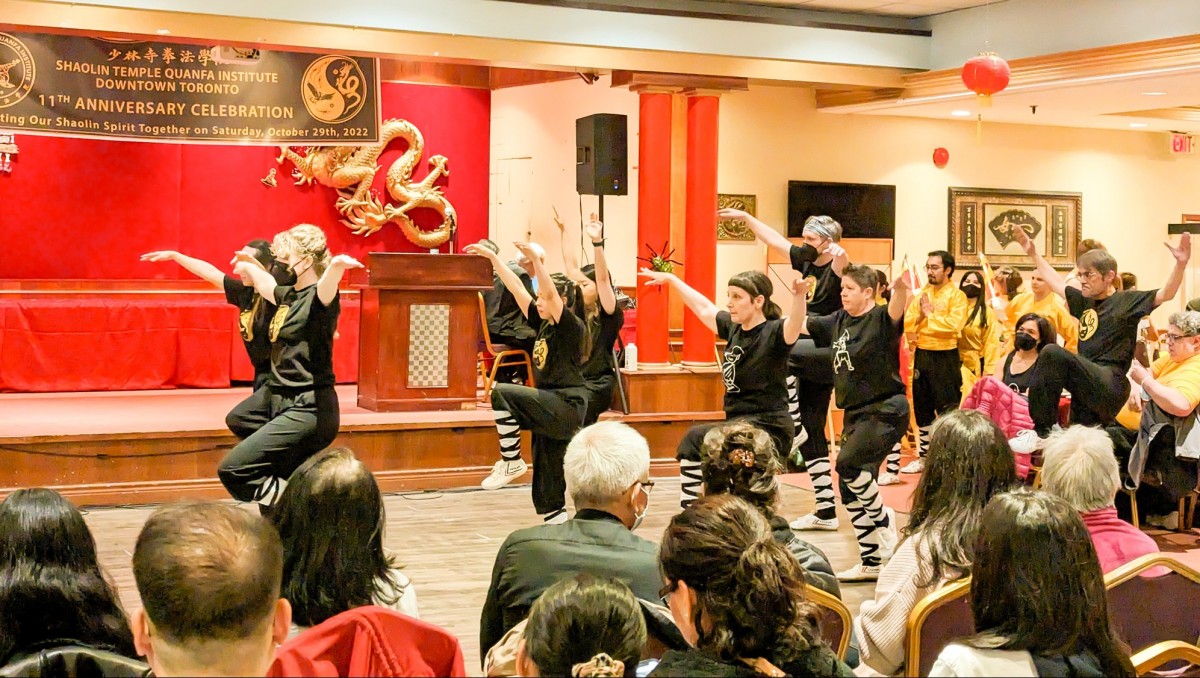 Thank you Madison for taking these great photos!!