Shaolin Luohan Temple Outreach Initiated!
We're pleased to announce that we have officially formed a project team from members of the downtown Toronto school.
This initiative, called Shaolin Luohan Temple Outreach, aims to improve the mental and physical health of the elderly, poor, and weak. We're doing this by providing free classes and workshops at institutions that support such members. This could be senior homes and community centres for example.
We're in the process of getting organized and will be providing these free classes at these institutions by the summer.
The Champion of our project is Master Shi Guo Song, a 34th Generation Shaolin Master who is one of the Ten Famous Arhats (Top Temple Guards) in the Shaolin Temple. He now resides in Markham, Ontario and oversees all of the Shaolin Temple Quanfa Institute (STQI) schools in Canada.
Master Dao Shi, is a 35th Generation Shaolin Disciple of Master Shi Guo Song. He opened the downtown Toronto STQI school in 2011, and the school grew to 300 students by 2020. Master Dao is spearheading this initiative as the Project Manager.
Steven Shapiro is our Project Coordinator, responsible for coordinating between the beneficiaries, our Project Liaison, and our school. He has been with STQI since 2014 and is a seasoned student, instructor, and contributor.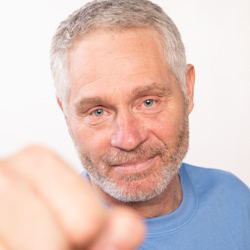 Michael Mead is our Project Liaison, responsible for taking care of the needs of our beneficiaries. He has been training at STQI since 2016 and is a passionate student. He joined the school reception team in early 2022.
Val Burroff is our Project Designer, responsible for creating graphics and art for our program and promotional materials. She has been training with STQI since 2017 and has been part of our reception team since 2021.
Luka Pilasanovic is our Project Administrator, responsible for providing assistance, input, and insight for the team. He has been with STQI since 2015 and is a seasoned student and senior instructor for Shaolin martial arts kung fu.